Querlo collaborated with NEWU and Warner Music Italy to launch Achille Lauro's new album "Lauro" in the spring of 2021.
Achille Lauro has recently emerged as one of Italy's most popular artists. He drew the attention of the media and the audience with his revolutionary performance style on Italy's most important stage, San Remo's Festival.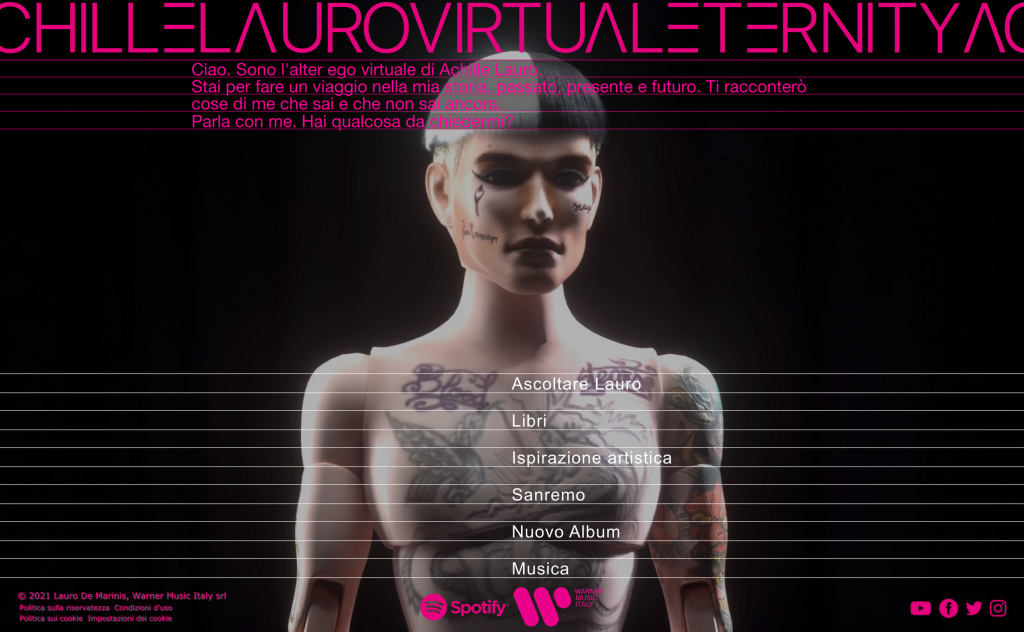 THE PROJECT
The project was created and produced for Warner Music Italy, on the occasion of the new album launch thanks to NEWU, a consulting strategic-creative firm.
With the conversational AI platform "Virtual Eternity," NEWU focused on redefining Achille Lauro's physical and digital lines.
From April 13th, 2021, in fact, by pre-saving the album on Spotify, Achille Lauro's fans were able to contribute to the metamorphosis of Lauro into the first never-ending artist, thanks to the opportunities offered by Conversational AI and machine learning.
Achille Lauro's fanbase has contributed to his transition toward an eternal digital entity, which continues to evolve as a result of natural language understanding (NLU) realizations.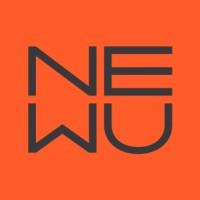 HOW IT WORKS
Users can immerse themselves in a digital conversation experience with a chatbot to learn about Achille Lauro's world, his past, and his path to success. Users can inquire about the New Album, music, his books, and the San Remo performance.
The conversation with the artist is not limited to a simple chat; some questions are answered by the artist using a vocal memo recorder. Lauro's fans can therefore have a direct conversation with the artist.
The chat allows users to be directed to the new album "Lauro" that can be listened to at the same time.
Want to talk with Achille Lauro and discover something more about his life?
Follow the link https://chat.querlo.com/14582.
Related Posts