The COVID-19 pandemic has prevented people from being able to travel and be around large groups of people, and as a result, many famous historic locations that financially rely on tourist revenue are greatly suffering. In an effort to support one of Italy's greatest displays of historic art and architecture, Querlo has recently created a chatbot that is aimed at encouraging people to donate to help maintain Italy's wonderful monuments of cultural and artistic importance.
This chatbot is not only practical in the sense that it will increase the number of donations these monuments receive, but it is also informative since it allows people to learn more about the Opera del Duomo through a series of short videos that give tours of parts of the complex and provide an overview of the culture they bring to Italy. It creates an exchange of knowledge and passion to join people together to help keep the 700-year-old beauty and history of these monuments alive.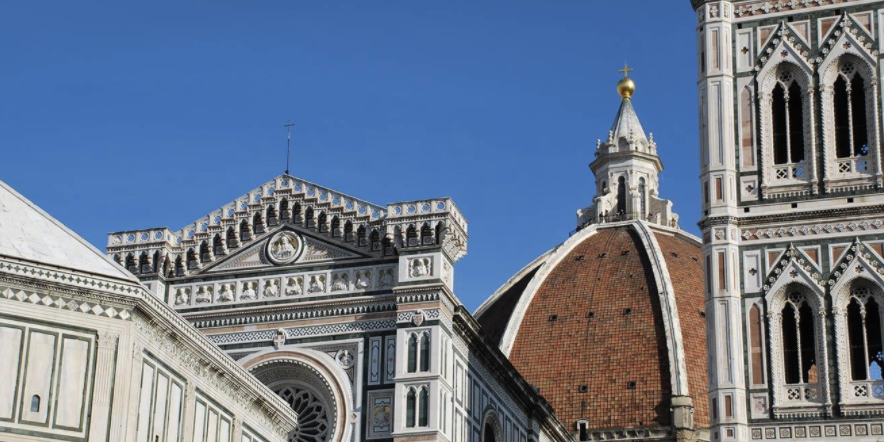 One of the most innovative and clever features of this chatbot is that it allows people to have virtual "conversations" with artists from the Renaissance period. For example, people are able to "interact" with Donatello, Filippo Brunelleschi, Michaelangelo, and others. People can ask the artists questions they have about COVID-19, concerns they may, or anything else. Through these conversations, people who are experiencing loss and loneliness during this pandemic can relate to Renniasance artists who likely endured similar difficulties during their own time. Their questions will also help train the Natural Language Understanding (NLU) abilities of this chatbot. The arts, and the culture and spirituality associated with them, are an excellent way to find comfort.
This chatbot supports both people and historic institutions during this time when comfort is much needed. This type of technology can also be used to help and support other causes or institutions that are struggling with similar issues due to the COVID-19 pandemic. If you are interested in learning more about Querlo's Artificial Intelligence programs, reach out to info@querlo.com.
Related Posts