A Human Takeover Command allows human escalation of a chat.
When your user is interacting with the chat and the chatbot is unable to fulfill the user's expectations, their frustration levels may be gauged and used as a decision point to pass on the conversation to a human operator. Human operators may interact seamlessly with your user through a call center interface of your choice.
Querlo provides this service through call center partners across the globe. If you wish to leverage this feature, please contact our sales department at info@Querlo.com
Adding a Human Takeover command node
Step 1:
Add a New Command node by clicking on the last node to access the contextual menu and choose "New Command" to open up the Edit form.
Step 2:
In the Command Type field, choose "Human Takeover".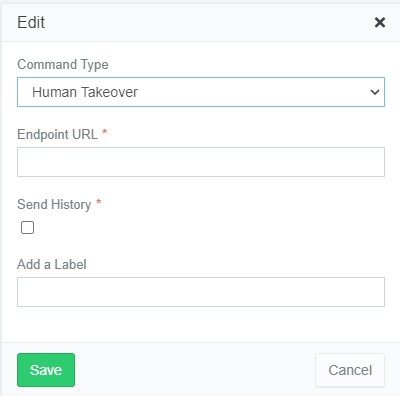 Contact us
For more information regarding this feature, please contact the Querlo Team at info@Querlo.com
Related Posts