A Breadcrumb Command allows a chat to enable the breadcrumb navigation that is shown on the top right of a chat.
Breadcrumb navigation is a term used to describe a hierarchical navigation menu presented as a trail of links. It is often used as a secondary navigation that allows users to go up and down in the hierarchy of links.
Adding a Breadcrumb command node
Step 1:
Add a New Command node by clicking on the last node to access the contextual menu and choose "New Command" to open up the Edit form.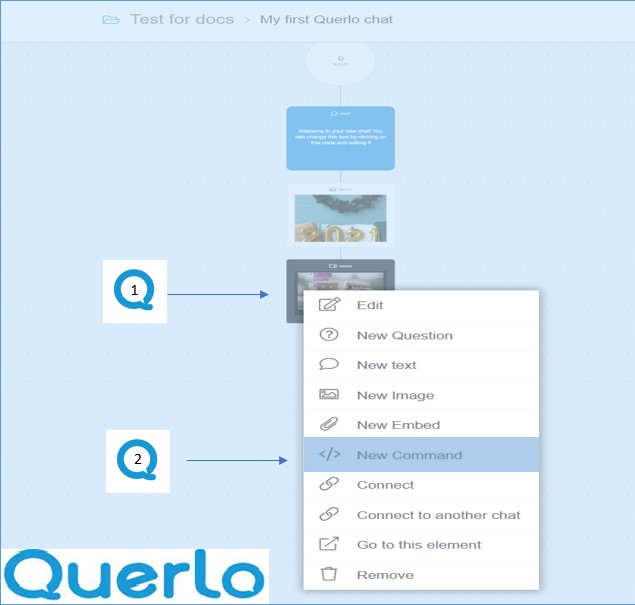 Step 2:
In the Command Type field, choose "Breadcrumb".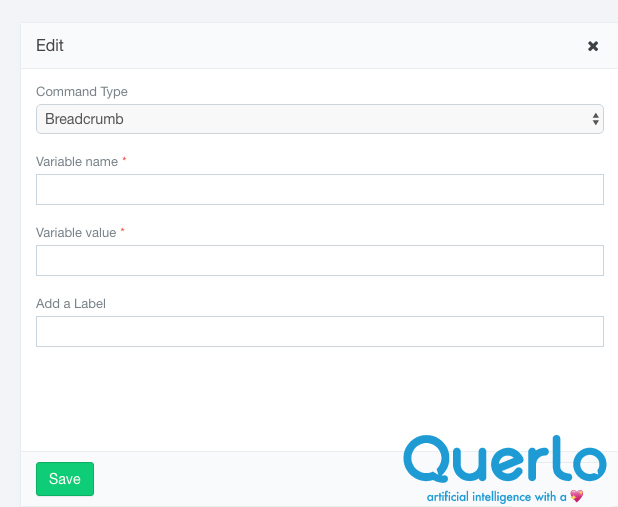 Contact us
For more information regarding this feature, please contact the Querlo Team at info@Querlo.com
Related Posts