The embed code allows you to embed a chat on different websites.
Embedding a Chat
Step 1:
(Q1) On the left side of the chat builder, click the "Embed" button.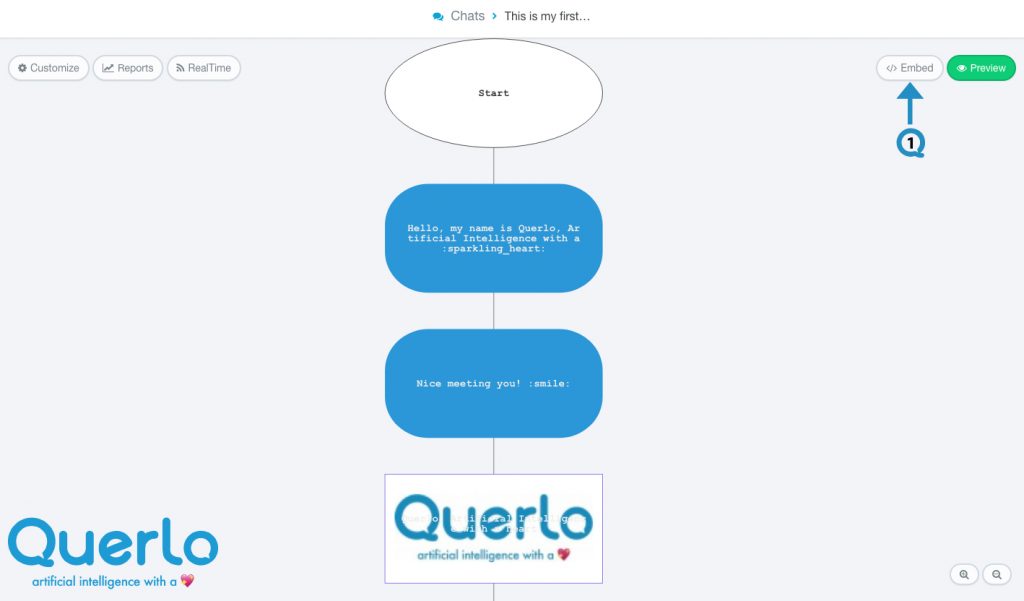 Step 2:
The pop-up window labeled "Distribution options" appears, and this is where you can find the permalink and Embed code of your chat.
(Q1) Embed code for popup widget.
There are three fields: (1) Speaker name (2) Intro message (3) Auto open delay(ms).
(Q2) Embed code for iframe.
There are two fields: (1) Width (2) Height.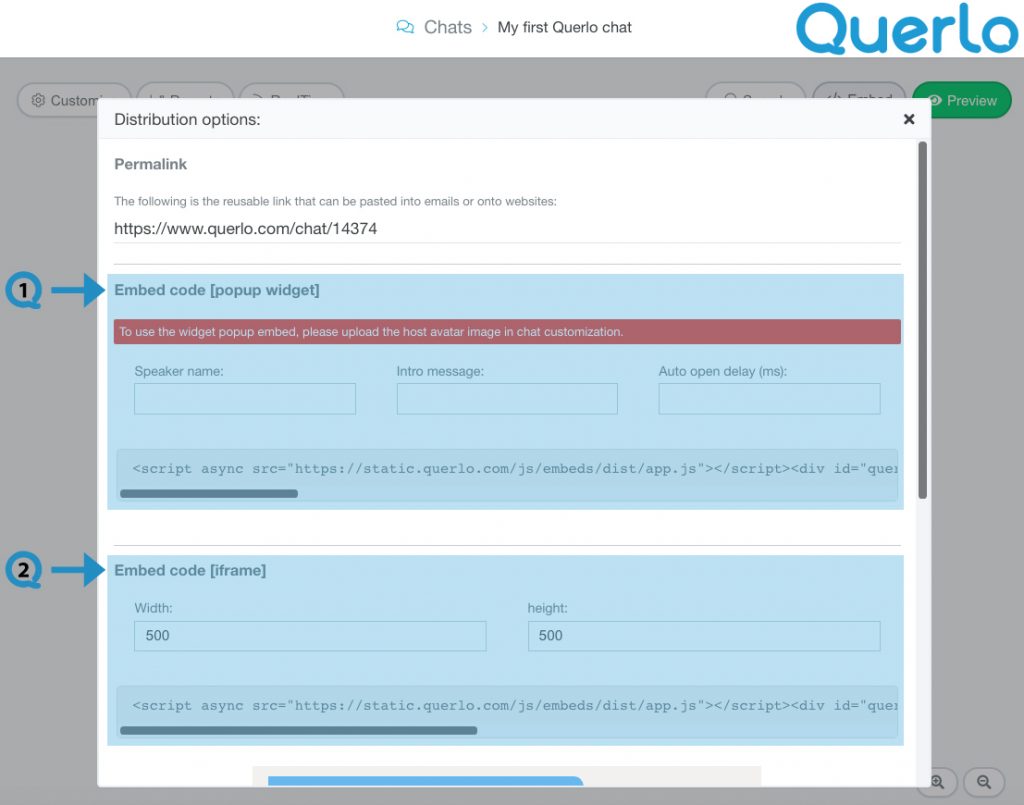 By default, the width is 500 and height is 500. Scroll down and you will see of the preview of the chat HTML client.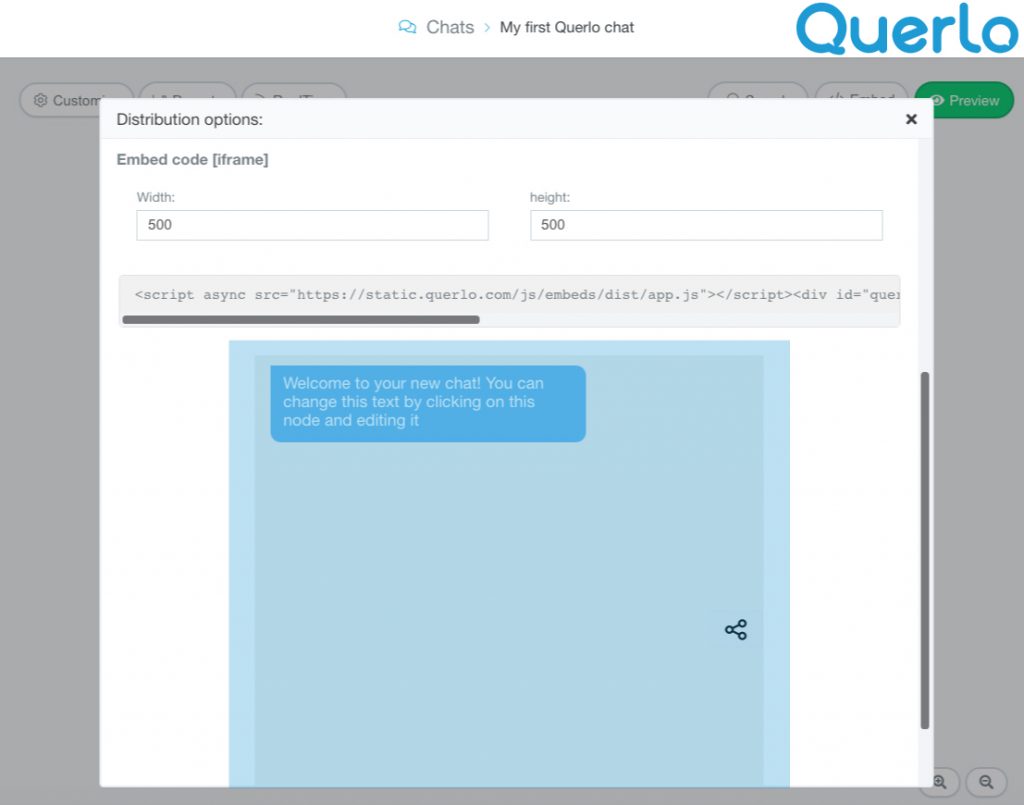 Related Posts